Happy Worker designs central CE collectibles with the aim of exciting fans and getting all the little details are just right. Then we're exacting with production so we achieve industry-leading collector quality.
And we don't stop there. We can create the entire CE, including all accompanying items and retail collector packaging. Plus we manage worldwide distribution, ensuring we don't just prototype right – we deliver right too.
Fans are an extremely passionate bunch. They're not the easiest to create things for – but we relish the challenge. We're fans and collectors too, and we know how high the bar is.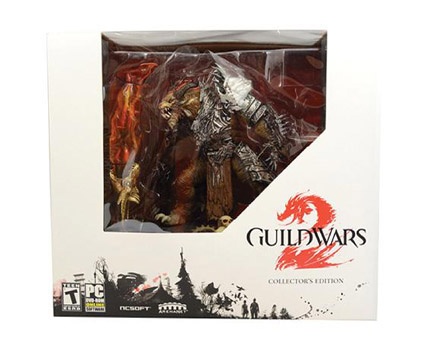 98% Happiness... Working to 100%
A recent CE release earned 98% positive feedback. For anyone who's worked with hardcore fans, achieving an "A" isn't easy. Fans are wonderful – and can be fickle too. Each passionate fan has their own wants and turnoffs. Getting 90% happiness with fans is very challenging. Achieving 98% is almost impossible. Of course our goal is 100% happiness (or 110% is even better) – and we'll keep working to achieve it.
Central Collectible
Designed for perfection & produced to extremely high quality standards.
Supporting Collectibles
+ Printed Items
Carefully designed and produced to be perfect supporting cast members to the central collectible, creating an unboxing experience layered with surprises.
Retail Collector
Packaging
Working with a wide material palette, we creatively design and produce packaging with retail placement, collector happiness and ease of fulfillment in mind.
Kitting
We can handle all kitting or partial kitting, partnering with existing distribution partners.
Logistics & Distribution
We manage worldwide logistics to client warehouses or even to retail stores.
The [Collector's Editions] sold out. On top of all that we've seen tons of praise on the CE components, especially the Tin and the Figurine :). We've been very happy with the reception and you and the team should be very proud of the product that we created together.

Brian Porter, Brand Manager
NCsoft + ArenaNet - Guild Wars 2 CE
We've done something that's astounding... we're really, really happy. People are saying this is the coolest thing... think this represents how awesome Happy Worker is.

Jason Bischoff, Manager, Global Licensing
Blizzard Entertainment
All of us here at NCsoft and ArenaNet wanted to extend our appreciation for everything you and the Happy Worker team did to help us make Guild Wars 2 one of the most anticipated MMOs in history! It couldn't have been done without the assistance of your team. You took an immensely challenging vision… and successfully turned it into a reality. Thank you so much for everything that all of you did.

Steve Levy, Global Director Publishing
NCsoft + ArenaNet - Guild Wars 2 CE