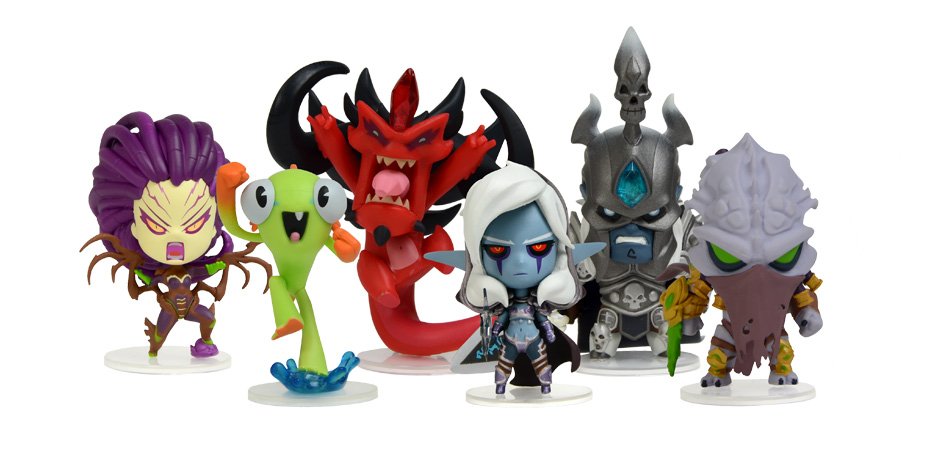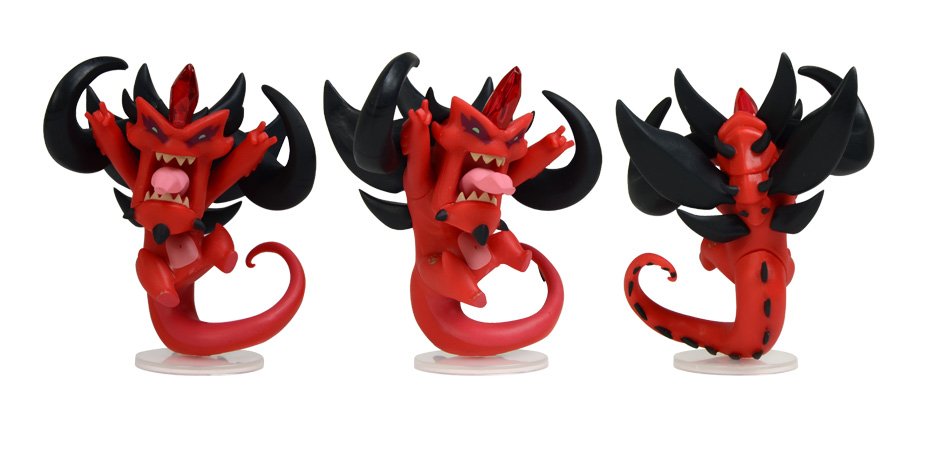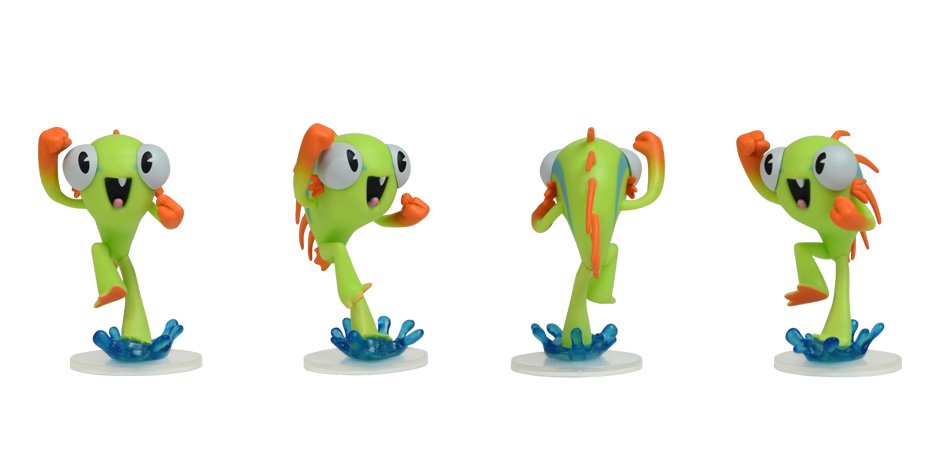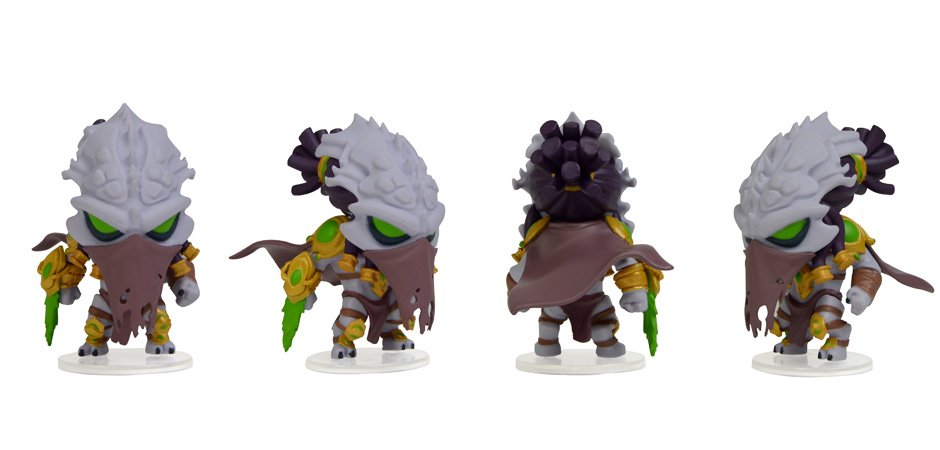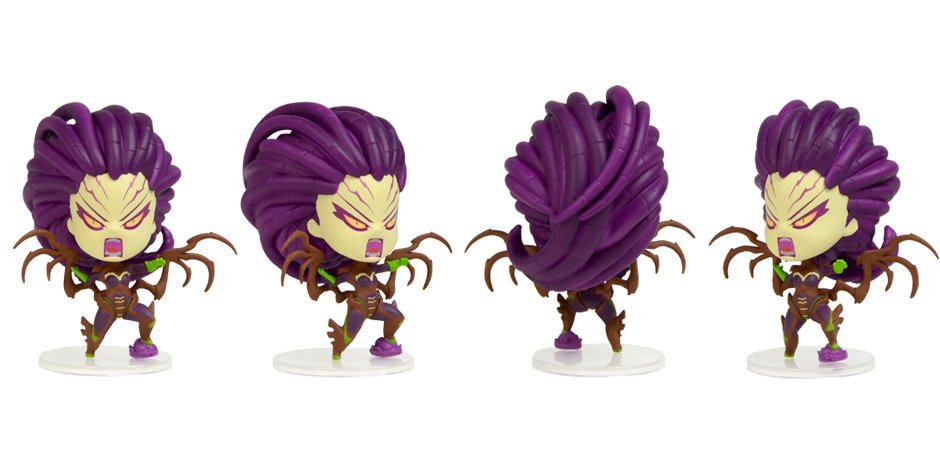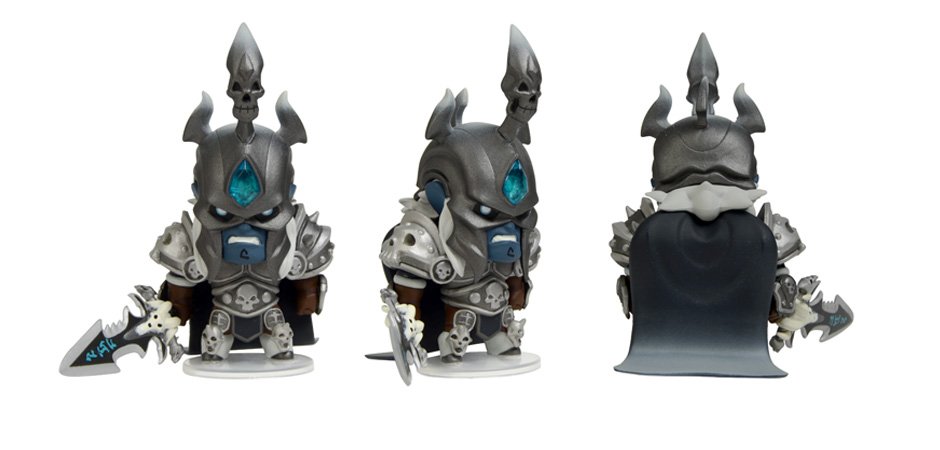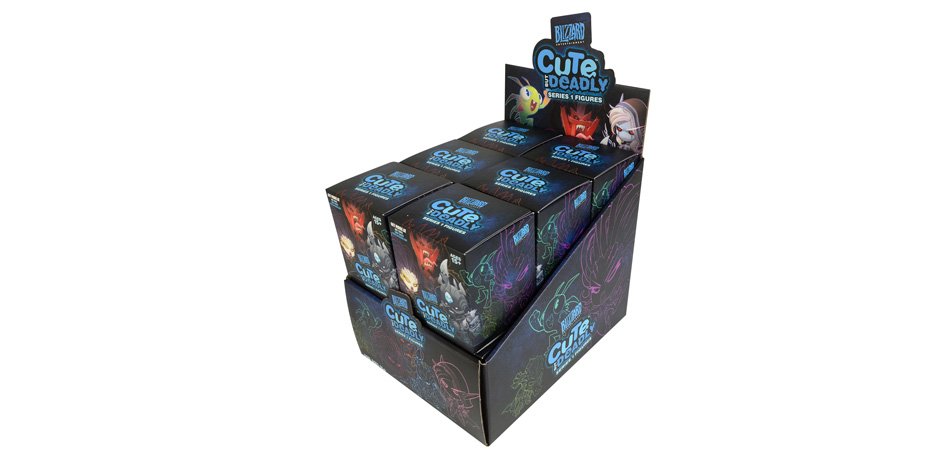 Join these adventurers as they set forth from Blizzcon 2015 into the real world! The Cute But Deadly Series 1 Figures are a party of highly trained tanks, assassins and specialists that are poised and ready for action. We have Diablo, Sylvanas, Zeratul, Arthas, Kerrigan and the Green Murloc. These fearsome figures might seem cute, but be warned that they are indeed deadly.
As part of the Blindbox series, you never know which one you'll get! The odds are:
Sylvanas 6:36
Diablo 6:36
Murloc 2:36
Zeratul 6:36
Kerrigan 6:36
Arthas 6:36
Additionally, there are two Rare Mystery Murlocs and a Mystery Arthas!
You can also add these travellers to your party via Blizzard Gear, Hot Topic, and Loot Crate.
Credits
Designed by & Distributed by: Activision Blizzard
Links