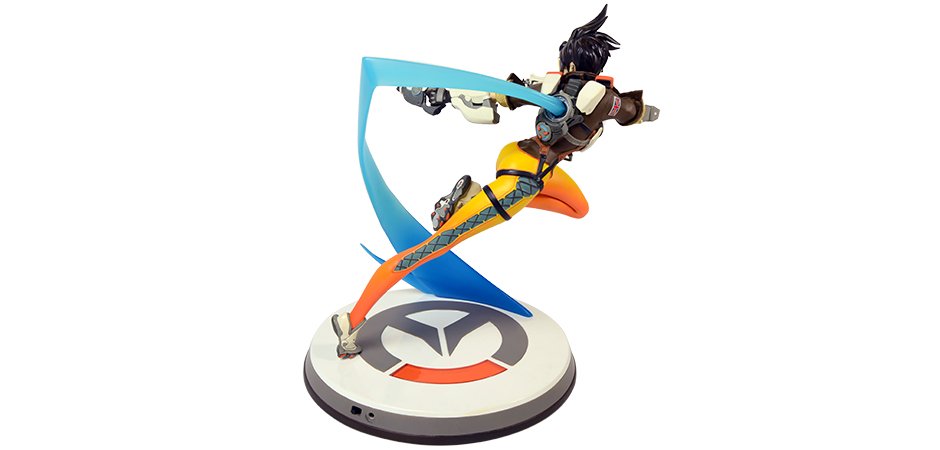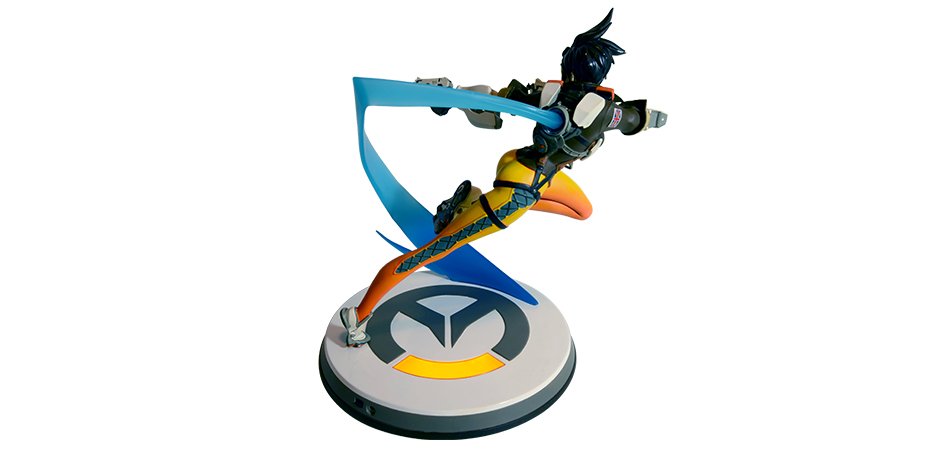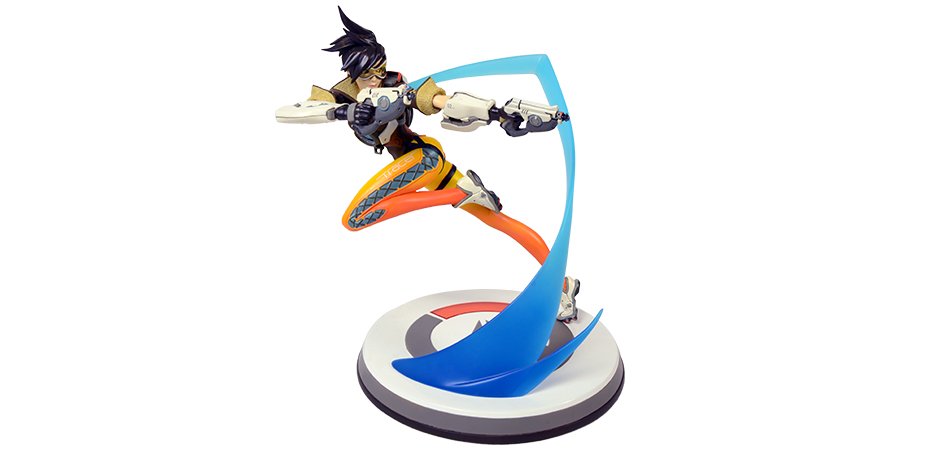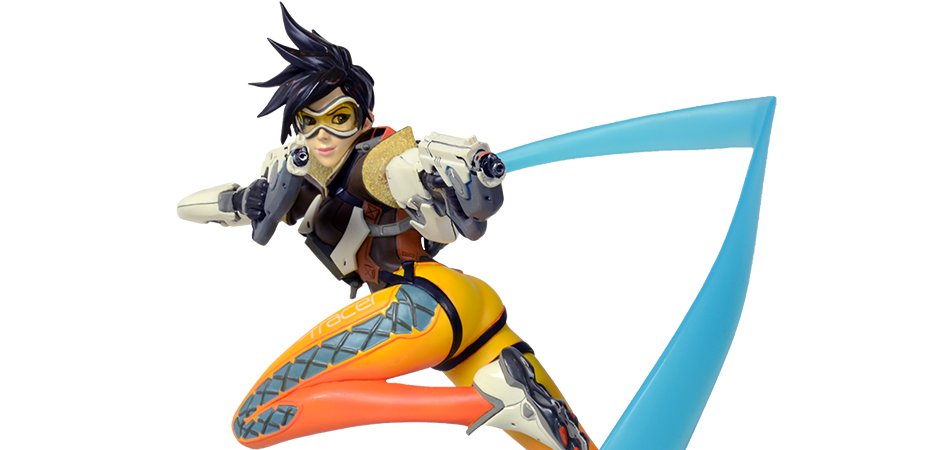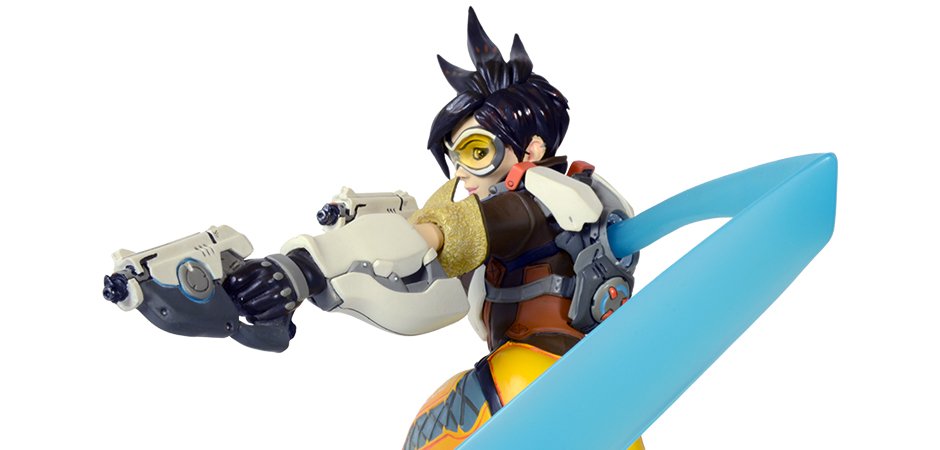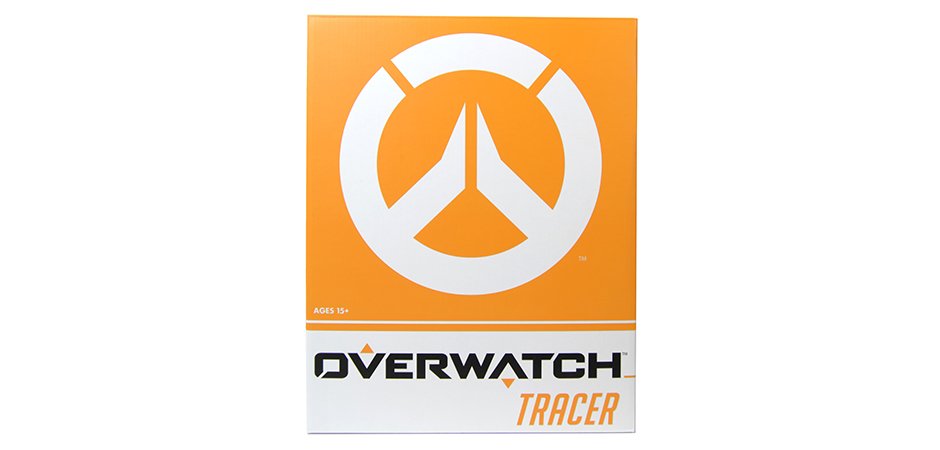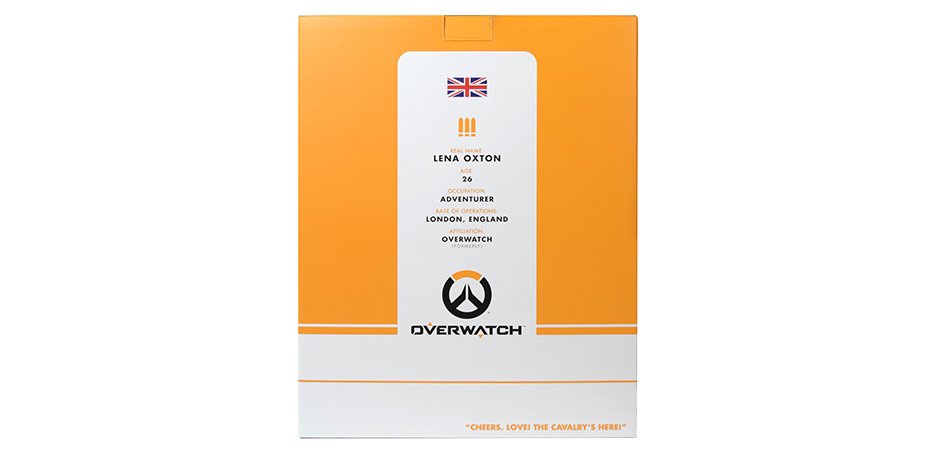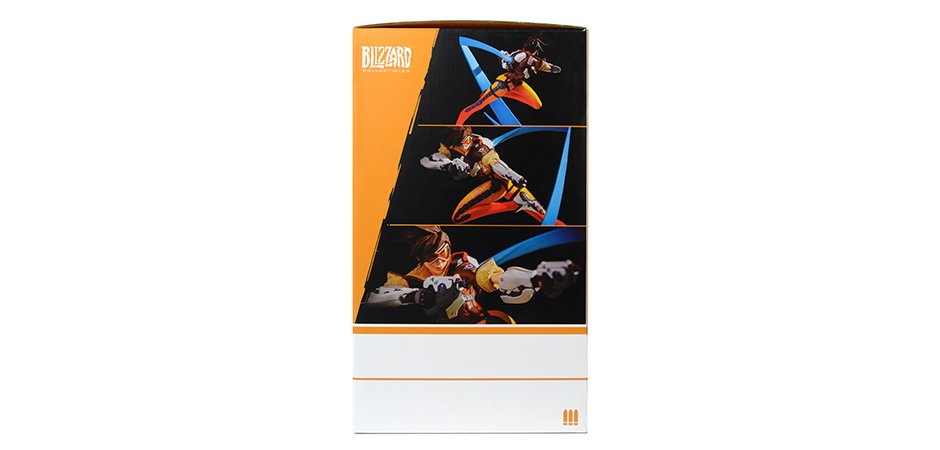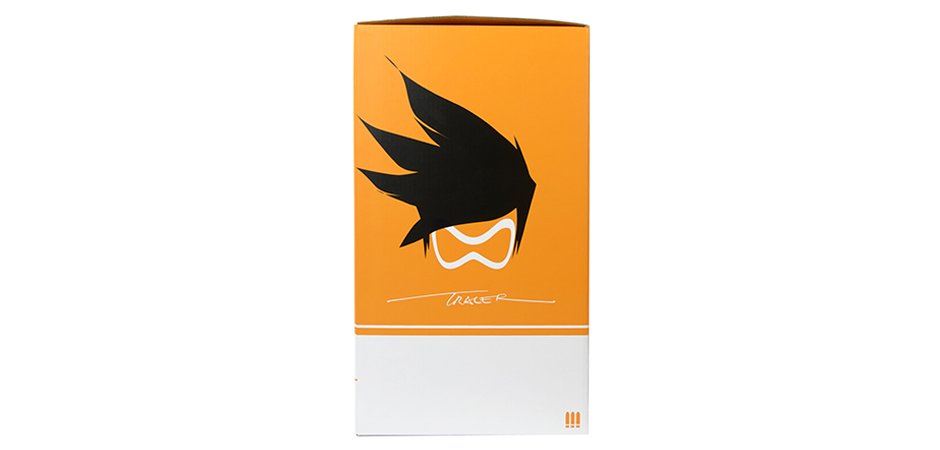 "Cheers, love! The cavalry's here...!"
She's a speedy time jumping fighter. She packs two powerful pulse pistols. And she has a fun British accent, what what. She's the one and only Tracer, a lead character in Blizzard's highly anticipated new game: Overwatch.
Lena Oxton, call sign: "Tracer", is the youngest person to ever join the once-prominent Overwatch. After the organization disbanded she has remained fully committed to the group's legacy. She continues to fight for good in its stead, traveling the world to restore the peaceful era that Overwatch forged. On top of her pair of pistols and pulse bombs, Tracer can "blink" into the future to get into the fray and then "recall" into the past to rewind out of tight situations. This makes her very hard-to-hit in battle, and even harder to keep track of!
The Tracer premium collector figure is 10.5" (26.67 cm) tall and weighs 4 pounds (1.81 kg). Made from resin, vinyl, and metal parts, Tracer is posed mid-jump, with her dual pulse pistols poised and ready to fire. Her base features a light-up section of the Overwatch logo, to shine the light of vigilance and peace in a war-torn world. Sadly, real-life time traveling abilities are not included.
Credits
Designed By & Distributed By: Activision Blizzard
Sculpted By: Brian Fay
Painted By: Laurel Austin
Made with Happiness By: Happy Worker