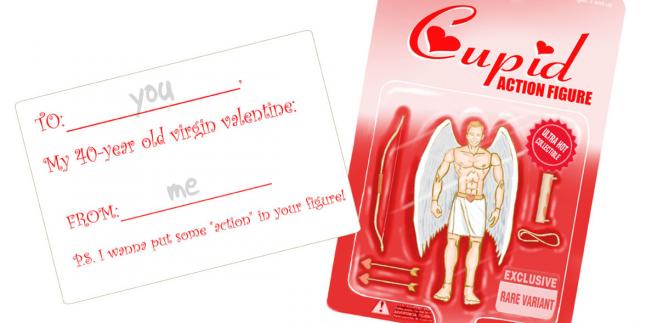 Cupid's making a special trip to the office this year, with this selection of alternative Valentine's Day Cards, Loveable Fun Facts, Top 10 Love Lists and Romantic Workplace News. Created especially for lovable and huggable workin' types, feel free to share 'em with your coworkers, boss, or employees to spread labor love this Valentine's Day.


Valentine's Day E-Cards for Office Romance
Share a little love with your co-workers in card form
Top 10 Management Strategies to Discourage Office Romance
Bosses > here's how you can prevent a nasty infestation of cubicle cooties!


Office Fling Non-Disclosure Agreement
Keep that scandalous secret under wraps with this "legally binding" document
Top 10 Signs you have a Crush on your Coworker
Just in case you're too love struck to figure it out on your own

Kissing Facts - How much of your lifetime do you spend Kissing?
We kiss and tell all about the weirdly wonderful true facts of smooching


Workplace Romance Facts - Who's doin' it at your
office?
All the secrets shared between the photocopier sheets
Dating the Boss - The Sexy Statistics
Romancing the boss - a touchy subject?


T
hink Twice Before Getting Down and Dirty at the
Office
If you're single, look around the lunchroom - more than half of married couples meet at work
Hug Nation or Harassment Invasion?
Hugging at work: are innocent cuddles fit for corporate consumption?
Business People Sitting in a Tree K-I-S-S-I-N-G
Why just shake hands when you can hug and kiss your business contact instead?
Illustrator:
Shane Kirshenblatt/Happy Worker
---